Upcoming Teacher's Seminars
*Receive University Credit for attending a Fluency Fast Seminar. Click here for more information and to apply.
*Interested in on-site CI/TPRS school district training? Click here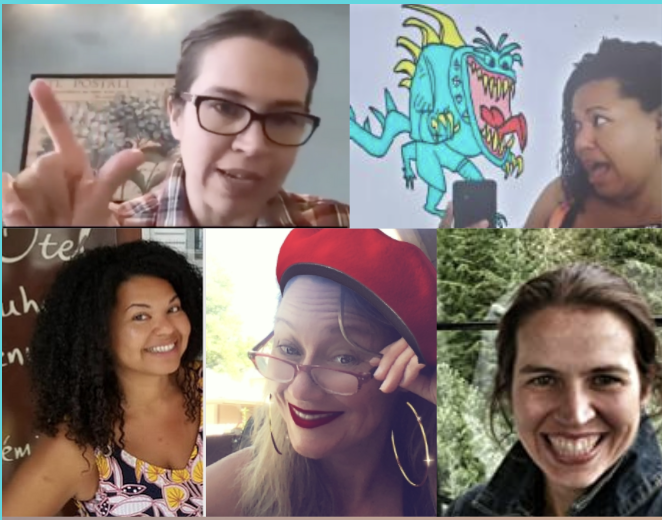 July 08-12, 2023 8am-1pm Pacific time
Registration open now
$149.00
Early Bird $129.00
What teachers want to tell you about the #CIReboot
It's great to talk/hear other teachers who are using CI in the classroom and have a lot of experience. The presenters are great at giving information without lecturing.
I would tell them it will change their approach to teaching and it will reduce their anxiety about teaching.
It's re-charging!
YOU NEED TO REGISTER EVEN IF YOUR SCHOOL DOES NOT PAY FOR IT. I PAYED WITH MY OWN MONEY.
I'm so glad I went. Nearly everything presented was practical and relevant.
That it is worth the time and money.
It's a great way to refresh on CI- it's an affordable and convenient way to get high quality PD.
It was a great week of information that did not overwhelm and a must attend conference
It is absolutely worth your time and money. I think it also gives people much better value for money than traveling to a conference.
Lots of valuable sessions, variety in types of presentations (panel discussions, presentations, some interactive, q&a)
As someone relatively new to acquisition-driven instruction, this conference gave me the knowledge, resources, motivation, and confidence to continue moving forward on this journey. With 22 years of teaching experience, it's hard to change old ways and make mistakes while doing so. The presenters at this conference, however, have been extremely supportive and have shown me how much better off my students will be for all my efforts.
That is is super actionable and one of a kind.
Bite-sized PD at convenient times with really passionate people! Doesn't drag on all day! Very inspiring!!
I was happy to be exposed to strategies that could make the acquisition experience more pleasurable for both students and teachers alike. The presenters clearly love what they do in the classroom and one can't help but carry forward their enthusiasm into the planning process for the new academic year. Honestly, this has been the most practical event I have ever attended in all my teaching career.
It is a wonderful opportunity to learn and reflect on our practice.
It's a great way to get PD hours, learn as much (or little) as you want, and then get Grad hours all for a great price!
2023 Classroom Management with Jon Cowart, September
$100       Register now
Classroom Management Strategies and behavior management in the World Language Classroom. Step by step instructions, strategies, teacher power moves, video examples, etc. to help you improve your classroom management.
4 hour-long pre-recorded instructional videos. 1 video per week. Includes a download of the entire classroom management book and in-class videos.
Includes the Classroom Management Ebook by Jon Cowart
Step by step instructions, strategies, teacher power moves, video examples, etc. to help you improve your classroom management.
4 hour-long pre-recorded instructional videos. 1 video per week.
Saturday, September 9 – Week 1 – Teacher Power Moves Q and A (watch on demand Power Moves video before class 1)
Saturday, September 16- No class – watch week 2 Structures and Systems on demand video
Saturday, September 23 – Week 2- Structures and Systems Q and A.  Watch – Engaging all Students on demand video
Saturday, September 30 Double Session
Week 3 – Engaging all Students.
Week 4 – Managing Whole Class Discussion
Each week has an hour pre-recorded video and an hour live discussion on Saturday mornings at 9am Pacific.
You will NOT receive email reminders.  The Zoom link will be in your Teachable account when you register.   Set calendar reminders when you register.  Log in to Teachable to view pre-recorded videos at fluencyfast.teachable.com .   Log in on Zoom at 9am PACIFIC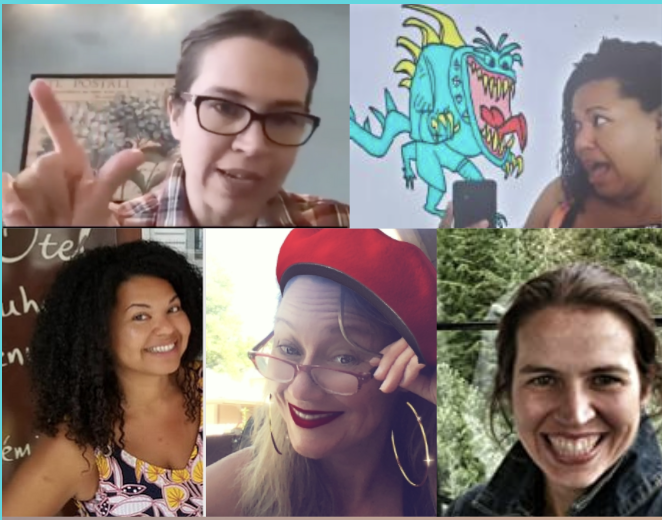 2023 Self-Coaching for TPRS /CI Teachers.
Basics of TPR Storytelling / Comprehensible Input (Middle School, High School and adult levels) 
Pre-recorded videos plus Q and A meetings with the book The Fluency Fast Guide to Self-Coaching
October 2023-March 2024
Registration re-opens September, 2023
2023 dates TBA
Includes Ebooks: The Fluency Fast Guide to Self-Coaching;  Fluency Throught TPR Storytelling; Reader's Theater for the World Language Classroom and classroom library sample readers in Spanish, French or Mandarin.
2022 #CIReboot Recordings
Recordings $129.00 available until June 2023
Hosted by Judith Dubois
Monday, July 24th, 2023 to 12:00 Saturday, July 29th, 2023
Five day conference is 595 euros.
CI Teaching RE-boot Mini-Conference Online
2021 recordings
All 2021 Recordings $109.00  / Individual webinars $8 each
Brought to you by Command Performance Books,www.CommandPerformanceBooks.com
Learn comprehension-based theory and practice with content appropriate for a changing world.
University credit, $62 per credit hour.
Ci-Reboot Part 1 – 2 credits.
CI-Reboot Part 3,
Teaching Reading – 2 credits.
Sessions from a fundraiser held March 2020- June 2020.  All CI SOS sessions or sessions can be purchased individually.
From the people who brought you the IFLT / NTPRS / CI Teaching Facebook professional development community
Comprehension-based World Language Teacher Training