Welcome to iflt.org
In 2009 IFLT, the International Forum on Language Teaching,
was the brainstorm of Karen Rowan, Jason Fritze and Stephen Krashen and was directed by Diana Noonan.

Dr. Stephen Krashen, already contributing as a reviewer to the International Journal of Foreign Language Teaching (IJFLT), suggested we name the conference after the journal.  He set a vision going forward for affordable training in the application of the Comprehension Hypothesis, sharing research articles and focusing us on the important work of raising literacy with a mission statement we still follow today.
"We act on our ideas and are considering the entire profession world-wide and students everywhere, for all time…For me the vision is allowing people to become bilingual easily if they want to be or have to be and helping everybody become literate." Stephen Krashen 10/04

Jason Fritze suggested instead of a "Conference", we hold a Forum, where everyone comes to the town square to share ideas.  We envisioned a different kind of conference, not run by a company, but by teachers.  We began calling our approach "Teaching with Comprehensible Input" rather than TPR Storytelling.

At the same time, as she purchased IFLT.org as our URL,  in 2009, Karen Rowan started a Facebook page to gather all attendees of IFLT (the International Forum on Language Teaching) and NTPRS (the National TPRS Conference) and all CI Teachers to share ideas and support.  That Professional Development Community,

IFLT / NTPRS / CI Teaching

now has 13,000 members.
In 2010 the first IFLT was hosted in Los Alamitos, California, with the help of a local group of teachers from Project Coach.
That idea spawned multiple local satellite conferences like CI Midwest, CI Iowa, TCI Maine and Mitten CI.
10 subsequent IFLTs were hosted by Fluency Matters throughout the US.  Fluency Matters was sold to Wayside Publishing in 2021, which is now running a conference called the Fluency Matters Conference, which has a Facebook page with information.
The idea that launched the International Forum on Language Teaching continues.  It is in that spirit that we continue to act on our ideas, considering the entire profession world-wide.  It's such a big vision that there is room for everyone to continue to grow it.
This July 10-14, our Facebook page of 13,000 language teachers will host the 3rd Annual CI Re-boot, an online CI Forum of language teachers merging Comprehension-Based teaching and Sheltered Subject Matter (Content Instruction), run by Karen Rowan, Adriana Ramirez and Dahiana Castro.  Pre-conference sessions begin in April.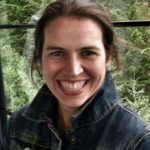 This page will continue to be updated, but please join us in our professional development group, too.
"I was completely out of my element trying to figure out how to bring a Fluency Fast class to my church, but I had taken a course in Denver and was really eager to get both more training as a teacher and to learn more Spanish, so I bit the bullet. I sent emails to all of the other churches in Austin . The need for Spanish is so high here that we filled one class last year and another this Spring and we're going to do it again."

– Cindy Singleton, Brentwood Christian School , Austin , Texas
---
"Our school's Spanish-speaking population has increased by so much in the last few years that I knew that bringing a Spanish class to our teachers would be beneficial to everyone. The school let us send out information to the school email list. Our first class last January had 120 people in it, so they sent us two teachers. The second class in April had over 90, and they sent two teachers again. The teachers are happy, so we're scheduling another class for the Fall ."

– Diana Noonan, Denver Public Schools , Denver , Colorado
---
Thanks again for coming! I'm still getting emails from those who attended… all positive! I'm also getting the video from the TV station that came out to film the class and will send to you.

– Jan Coone, Grant Coordinator, North Platte, Nebraska
---
The need for Spanish in Worthington, Minnesota is at an all-time high. Our first class had over 200 people. Teachers, firefighters, nurses, police officers and general members of the community who wanted to be able to communicate with Spanish-speaking residents. We've just held our second class and are looking forward to another one next summer. We held the class at the school and I emailed all of the teachers in our district and the surrounding districts and sent publicity out locally, as well. The local newspaper and news station covered the class. People who took the class are ready for more and interested in signing up again the next time Fluency Fast is here.

– Deanna Rowe, Worthington, Minnesota
If you are interested in bringing a Fluency Fast class in Spanish, French, German, Mandarin, Arabic or Russian or any other language to your city, please let us know. We look forward to working with you!